Check out images of this upcoming Meka Godzilla toy by Bandai!
Standing 20 inches tall this sucker is of the very first (and very best) design of MG. Although he won't fire any projectiles, the controller will let you mimic many of his famous weapons. That's right, he's radio controlled!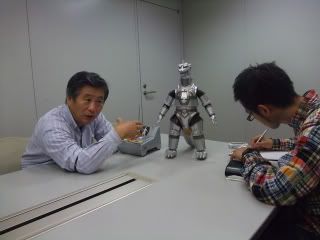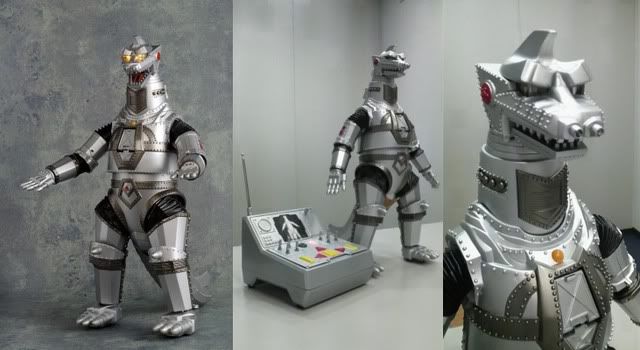 The price hasn't been announced, but it's tough to come up with a figure that will stop me from getting this guy!